1. Buy a Ticket | 2. ENJOY A LIMITED RELEASE BEER & a Pretzel with 300 other beer loving folks | 3. GIVE US FEEDBACK
We're always testing recipes and tapping unique batches from our 10 barrel pilot system for you to enjoy in the Beer Hall. Some of these beers are tests when we're considering introducing a new beer. Others are simply creative experiments. We call them pilot beers and we can't think of a better way to celebrate them than inviting you to the brewery once a month to try them first!
Harpoon X-Night, back for its fourth year, offers a unique opportunity to learn about the pilot beer of the night from the Harpoon brewer who brewed it. We then look to you for your feedback on the beer.
Tickets for these go fast, so please plan ahead! You must be 21+ to attend and sorry, no refunds.
A year long pass costs $240 and includes:
- A customized etched stein to use at each X-Night that will be stored in the beer hall for the duration of the year
·- A customized etched growler (you only pay for the price of the beer!)
- 2017 Mug Card
·- 1 beer token per month which is good for that month's X-Night beer
·- A private group tour on a date to be determined
 - 1 handmade pretzel
·-Additional fun surprises and perks throughout the year!
A monthly X-Night ticket costs $20 and includes:

-1 beer token good for that month's X-Night beer
-1 handmade pretzel

Tickets generally go sale the 1st of every month (holidays may affect this date). Tickets are first come first served. A monthly ticket no longer includes a personal etched mug, however we will have X-Night mugs for you to enjoy your beer out of!
nothing like a night at Harpoon to end the long weekend #harpoonxnight #harpoon #beerlovers #pretzeltime
Kicked off the 1st #HarpoonXNight of the year w/ an Expresso Chili Stout! The next Harpoon X-Night is on 2/16... We'd #love to see you! Get the deets in our profile! #beer #boston #harpoonguineapig (📷cred: @ballyhoobutton!)
#harpoonxnight for a fun Monday date night!
October X-Night #harpoonxnight #nitroipa #studiobreak @mthobbs7
@harpoonbrewery #HarpoonXNight with the usual suspects #NitroPubAle #HarpoonMakesMeHappy @afairb @jmensk @mattthekeebler
This is what Oktober is all about. #harpoonxnight #pretzelsandbeer #lovelife
Mmmm #HarpoonXnight Nitro Pub Ale.
#harpoonxnight
Last 2016 #HarpoonXNight https://t.co/1iDx366aXJ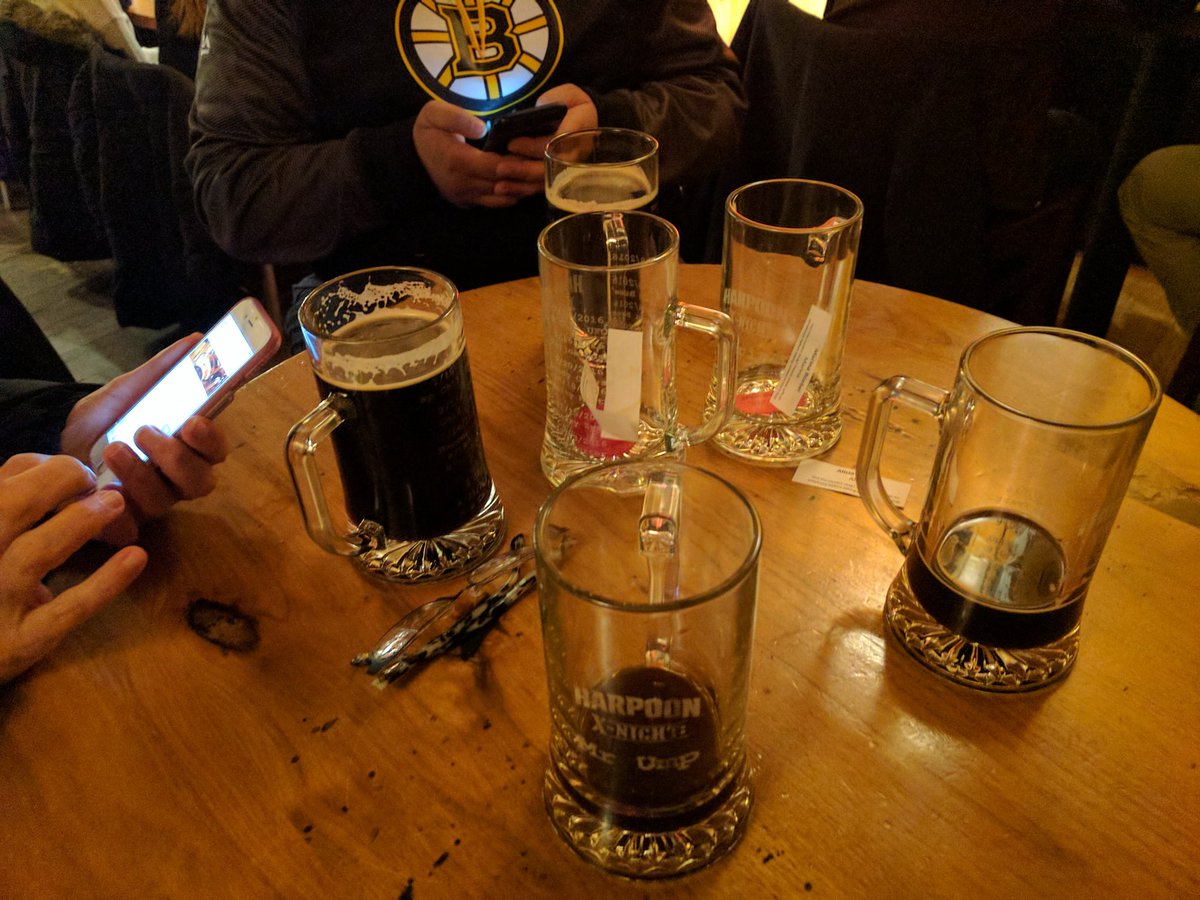 Harpoon X-Night 2017